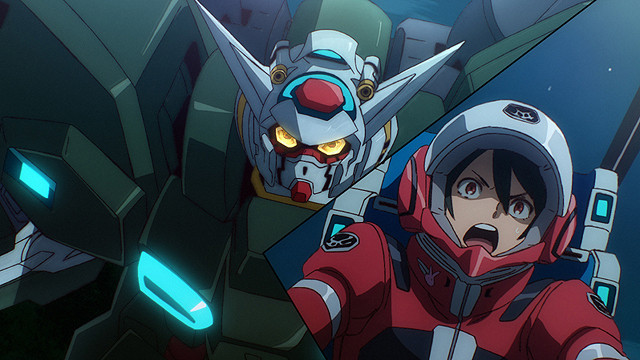 Gundam info's official YouTube channel has posted a 30-second English-subbed trailer for "Reconguista in G the Movie II: Bellri Gekishin / Bellri's Fierce Charge," the second part of the five-part compilation film project based on Sunrise's 2014-2015 TV anime Gundam Reconguista in G.
Following the 96-minute first part "Ike! Core Fighter / Go! Core Fighter" in November 2019, the second part is scheduled to be released in 24 theaters in Japan on February 21, 2020, for a limited run of two weeks. The DVD/Blu-ray of the first part is set to be released on January 28, 2020, then that of the seconde part will follow on March 27. 
Gundam Reconguista in G was written/directed by Yoshiyuki Tomino, one of the original creators of the first Mobile Suit Gundam TV series in 1979-1980, and aired for 26 episodes from October 2014 to March 2015. 
劇場版『Gのレコンギスタ Ⅱ』「ベルリ 撃進」のBlu-ray&DVDの発売が早くも決定!特典満載の「Blu-ray特装限定版」や絵コンテ・録音台本も付属の「パーフェクトパック」など選べる4タイプ!形部一平さん新規描き下ろし特殊ジャケットイラストも公開!発売は2020年3月27日!どうぞお楽しみに! #gレコ pic.twitter.com/RIQKov1H2O


— Gのレコンギスタ (@gundam_reco) December 13, 2019
---
Source: Gundam.info official youTube channel
(C) SOTSU/SUNRISE

If you want to read more anime-manga articles, you can visit our anime-manga category.
if you want to watch movies go to Film.BuradaBiliyorum.Com for Tv Shows Dizi.BuradaBiliyorum.Com, for forums sites go to Forum.BuradaBiliyorum.Com  .